The process of finding and vetting Contact Center / Call Center providers is one of the most daunting tasks our clients come to us with.
Modern call centers are no longer run by simply totaling raw inbound or outbound dials. Thankfully, they are no longer run on nicotine either.
They are now ecosystems of technical efficiency, and if they aren't, they should be. They are not inexpensive to run. As important as it is to invest in quality workforce and leadership talent, money must be invested in digital communications platforms which enable the entire operation to run most effectively.
A modern business must pay for a suite of technologies which functions as a unified platform for day-to-day staff management and operations.
All Staffing/Scheduling, Performance Management and Coaching can be managed from provider dashboards. The data and analytics gathered from those call center activities will inform the ability to manage and staff the helpdesk(s) as a whole.
A business can now account for every second of call center communications/activities.
These systems perform the analytical work for businesses by pushing raw data from call activities into dashboards and tools which make it much easier run contact center operations.
There are many providers available now. There are many nuances to each provider's technological options and costs. This segment screams: Features, Features, Features.
We'll guide you through this critically important acquisition process.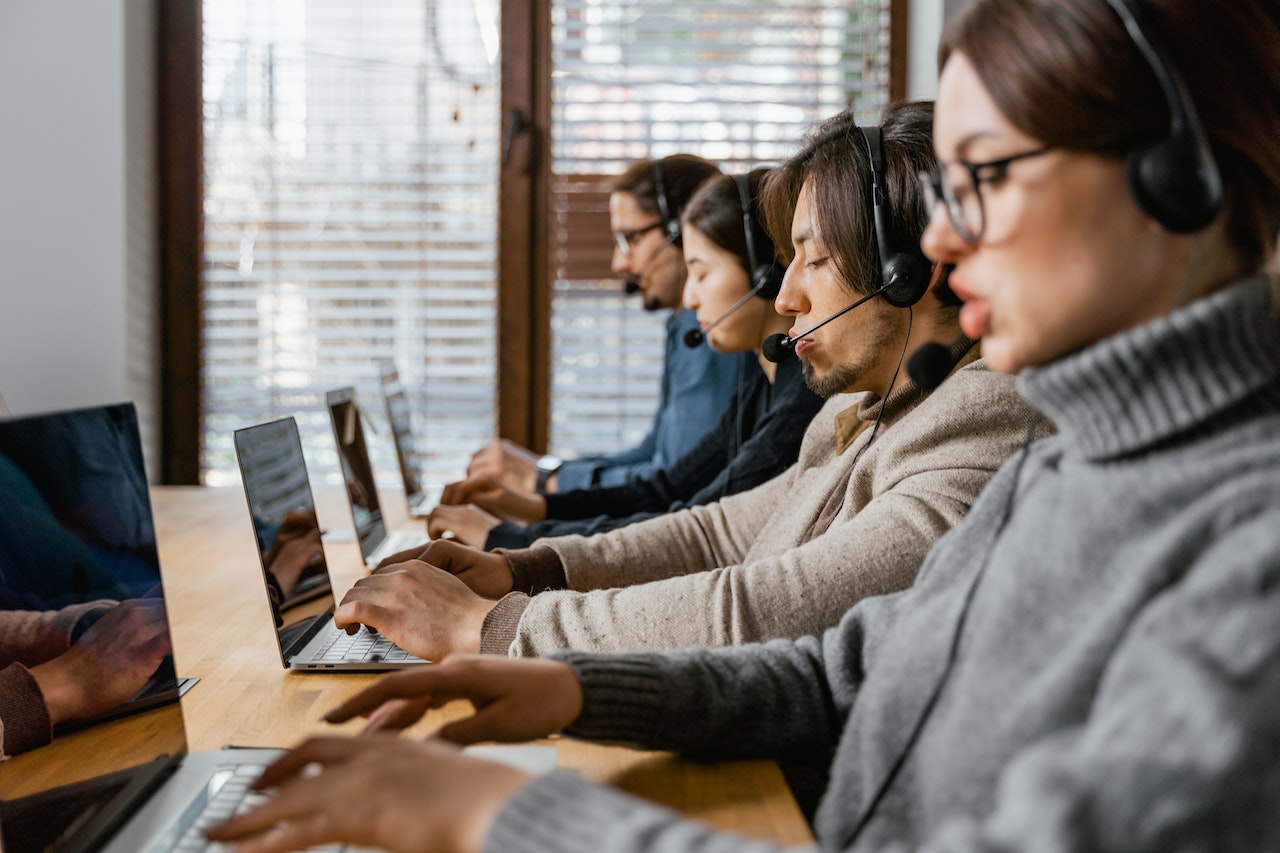 Considerations In Choosing A Provider
How detailed is the provider's training?
How comprehensive is the provider's Workforce Management Platform?
What third party software, CRM, and Client Management systems will they integrate with?
Can they create a custom integration?
Can your team work from home as efficiently as if they worked from the corporate office?
This is where we come in. We do the work for you!
We will sit down and go over exactly how you want to improve your methods of modern communications and what budget works best for you. We then provide you the best recommendations available.
We will take care of you from Discovery and Pricing, all the way through Installation.
It couldn't get any simpler, because we do the work for you!
The best part? There is zero charge for our services!
We are partners with the best of the best providers. We are not committed to any particular one, because we work for YOU not them. We focus on your needs, not on any provider's need to make a sale.
Our goal is to create a long lasting relationship, and the only way we do that is by making sure you have the best solutions, at the best prices.
We work with only the top providers to ensure you have the best options available. Below are just a few we work with…
























Software Integrations You May Need
Your Contact Center/Call Center Service to Work With
One of the toughest challenges when searching for Contact Center/Call Center solutions is finding providers that integrate with existing CRM or Line of Business software. We understand how important it is for all integrations to play nicely with each other. Below are a few examples of established integrations we work with. If not listed, we can help you find providers that can provide custom integrations.