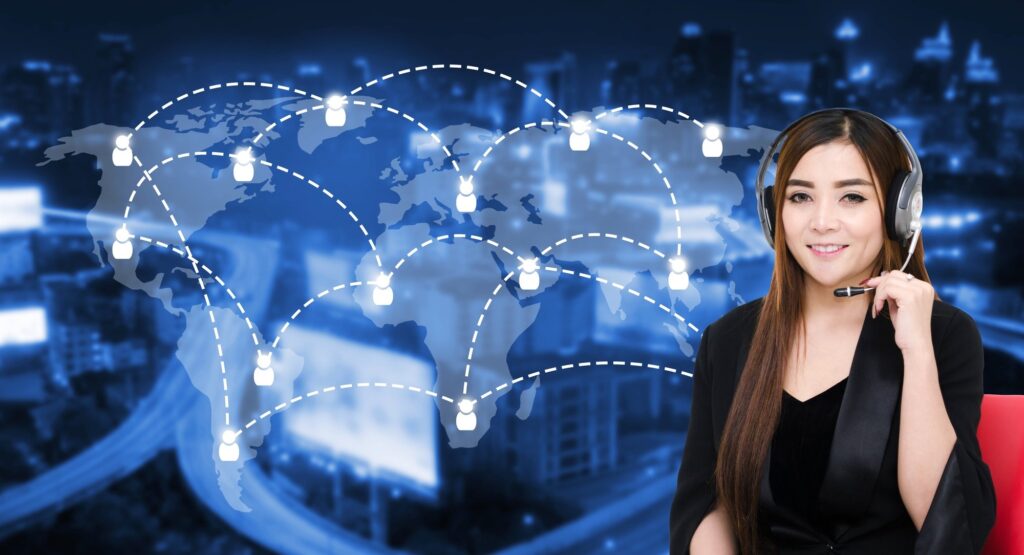 These days, over a quarter of all call centers are using cloud technology, saving them more than 40% of their hosting budget long-term. It might be time to join this trend, to ensure you make the most of your time and money. How would you know which to pick, and how do you know which traits make a good cloud contact center? Read on to discover the best, comprehensive way to undertake a cloud contact center search to ensure you find the best solution for you.
At the end of the article, you will find our preferred method for searching for those services in the Tampa area.
1. Scour the Internet and Industry
One of the first steps you want to take is to create a long list of all the technology providers that have the services you need. There are many ways to go about this, and not all companies will list themselves in all places. So, ensure you use as many of these methods as possible to get the best results.
Business Directories
Many sites provide directories where you can search for lists of companies that might suit your needs. Using search terms such as "cloud contact center" or "call center services", you may find whole categories filled with options.
Industry Events
Attending conferences and industry shows related to cloud contact center and its supporting technologies like CRM integrations, AI and Analytics may improve your chances of finding a contact center provider you can work with. Events such as the ICMI Contact Center Expo can put you among many businesses that can show you their offerings.
Even if you cannot visit there yourself, checking the exhibitor list of past and future events can give you an idea of the heavy hitters in the industry.
Networking
Make sure you have good relationships with others in your industry, even if your businesses compete. Doing this, either online or in the real world, can allow you to have up-front conversations about the services others use. You can then gather a list of reliable call center options from what others use at any time.
Ask for Recommendations
Talk to your business contacts and ask which businesses they had the best experience with. While this is much like networking (above), it includes getting solid peer reviews from others. This can not only help you get a good list of the best options, but help you whittle down that list straight away.
Ask Consultants
Many IT service consultants have large lists of contacts in many industries. They also have the experience to analyze your needs and make recommendations about which service would suit you the best.
Use Social Media
Engage in online discussion via services such as X (aka Twitter), Facebook, or other communications platforms. In these places, people are often very candid about their experiences with products.
You can even search for keywords related to your need for call center services and search through what people have said over a long period. This can give you information about not only the options now but also their legacy of good or bad service.
2. Understand Your Functional Requirements
Once you have your core list of provider options, you should start to consider what your needs are. You can then run through these options and discount those that do not fit your requirements.
Some examples of things you might want to think about include:
Support of multiple languages
Regular performance tracking for stakeholders
Industry certifications or accreditations
Third party technology integrations
This list is not exhaustive, so consider everything you will need a service to achieve that may not be available everywhere.
3. Pick an Option With Good Integration
If you already have an existing CRM platform that you need to integrate into their system, this may reduce your choices. Their system will need to be compatible with the software you already use if you want to migrate existing functionality to them. Otherwise, a custom integration can be built, but that takes time and money. The other option you have is to either transfer or drop all existing CRM data and functionality, finding a new one, although that would be a step backward.
If you use an e-commerce platform, it is a good idea to find out if their service can work with it. This can often create smoother customer interaction as the call center will have more user data on hand.
4. Ensure It Is Customizable to Your Needs
Every business has its own way of doing things. You will want to learn whether the cloud contact center you work with can adapt to your methods without a complete overhaul.
Discuss the ability to match your process with things like:
Call routing
Escalating issues
Data visibility
You should also learn whether their system is brandable. This will allow you to continue to use your "voice" when interacting with customers.
5. Support Multiple Communications Channels
These days, customers interact with businesses in many different ways. Find out if the cloud contact center can use as many of these as you want to engage with:
SMS
Email
Webchat
Social media messaging
Video calls
Not all of these will suit your needs. As such, find out if they will charge you for the methods you do not use so you can ensure you only pay for what you need.
6. Make Sure You Can Protect User Data
Seeing news about data breaches is much more common in the modern age. Talk with each service in your list to learn if they use things like encryption and access controls to stop user data from falling into the wrong hands.
If you need to follow specific regulations, such as HIPAA or GDPR, ensure the service understands and follows the requirements of each.
7. Leverage the Experience of Locals
There might be many reasons you would want to work with people in your local area. Not only are they "just around the corner" for you to interact with if you need to, but it may also mean they have better industry knowledge.
If they are in your state, they should also be comfortable following the same set of regulations as you do when it comes to your business. So, try to learn more about what is available in the Tampa area if you base your business there.
8. Use a Service With Comprehensive Analytics
After integrating your business with the new service provider, you need to be able to both track the quality and quantity of their output. You also often need to glean more insights from customers' feedback. Having a way to see analytics related to any type of customer contact can help you dig into and improve both your service delivery and that of the contact center itself.
9. Make Sure the Agent's UX/UI Is Modern
Modern developers build software around consistency, branding and positive experiences. You will want any interface the contact center uses to do the same. The easier it is for your agents to work inside the system, the more time they can focus on the customer experience.
10. Ask for Uptime Statistics
If a customer has too many technical issues contacting you, they will lose a lot of good faith and loyalty with your company. Ask any provider you might work with for their uptime stats.
Ensure these do not only reflect a broad percentage of uptime but also specifics on when their failures happen the most; failures happen. If their service often fails during your peak hours, you should reconsider if they are a good fit for you.
11. Ask to Run Through an Example of Contact
Before you hire anyone, run through the process of contacting them yourself for a proof of concept demonstration. Ask for a "roleplay" scenario using a test account. If it turns out they have trouble handling your interaction, they could have the same problems when working with you live.
12. Determine if You Intend to Scale
Talk to the contact center providers you might choose to see if they have an upper or lower limit for the amount of volumne they can handle, as well as how scalable they are. If it turns out you expect to expand beyond their scope, or will do too much too fast, you might want to consider how that would affect your reputation.
13. Check the Cost and Your Budget
Of course, it is always very important to ensure you can afford such a service. Always check for hidden costs or extra fees. Compare contracts you have from different providers, too, as you may find some have more favorable clauses. Clauses that protect your business can be added, even if not included on the first draft.
Ending Your Cloud Contact Center Search
As you can see by the above tips, conducting a cloud contact center search is a comprehensive process. With so many variables, you might need a point in the right direction. So, why not give our consulting services a try?
We match clients with the best solutions. We even oversee the complete installation and integration process for you. So, book a free consultation and start your journey toward finding a contact center provider to match your specific business needs today.